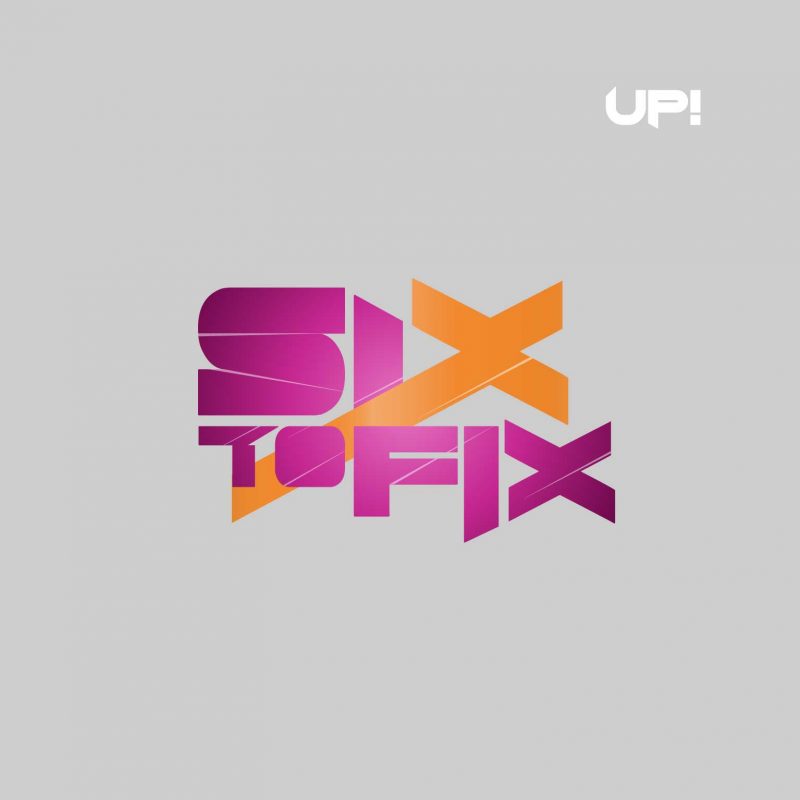 sobre nosotros - about us
Síguenos en redes sociales!
Up! es el nuevo single lanzado en diciembre 20201
Six to Fix son una banda de pop rock con toques electrónicos.  Antes del primer album son seleccionados como finalistas del Vodafone Yu Music Talent, actuando como tesoneros de Mika. En 2018 tocan en el Arenal Sound y fichan por el sello de Mediaset, siendo habituales en Telecinco y Cuatro. En 2019 graban con Julian Emery (Nothing but thieves) el single When the night is over, que obtiene varios galardones como el International Songwriting Competition, Unsigned Only o la nominación a los Hollywood Music in Media Awards. Su nuevo single Up! lanzado en diciembre 2021 forma parte del nuevo Ep que llegará en 2022, producido por Bernardo Calvo (Carolina Durante, Virginia Maestro).
Pop rock meets electronica, they share stage with Mika before their first album. Since 2018 Six to Fix are usual on Spanish main TV channels, and they record a single in 2019 with Julian emery (Nothing but thieves) and Adam Noble (U2, Placebo, Biffy Clyro), awarded in the International Songwriting Competition and Unsigned Only, and it was a finalist in the Hollywood Music in Media Awards. New album is already recorded and its 1st single Up! has just been released in December 2021.
En 2018 consiguen entrar en rotación en las cadenas de TV
Sol Música, Telecinco y Cuatro TV. En 2020 consiguen varios galardones internacionales con When the night is over. En 2021 llega Up! de la mano de Bernardo Calvo.
Si la atencion obsesiva por los detalles continua siendoles tan útil como hasta ahora puede que esto solo sea el principio

Su sonido es ahijado del pop independiente anglosajón más capaz de llenar el Escenario Grande del FIB

Six to Fix es una banda con proyección, que suena bien desde el principio. De esos grupos que se mete a la gente en el bolsillo desde la primera canción

Estaremos encantados de responder a sus preguntas.